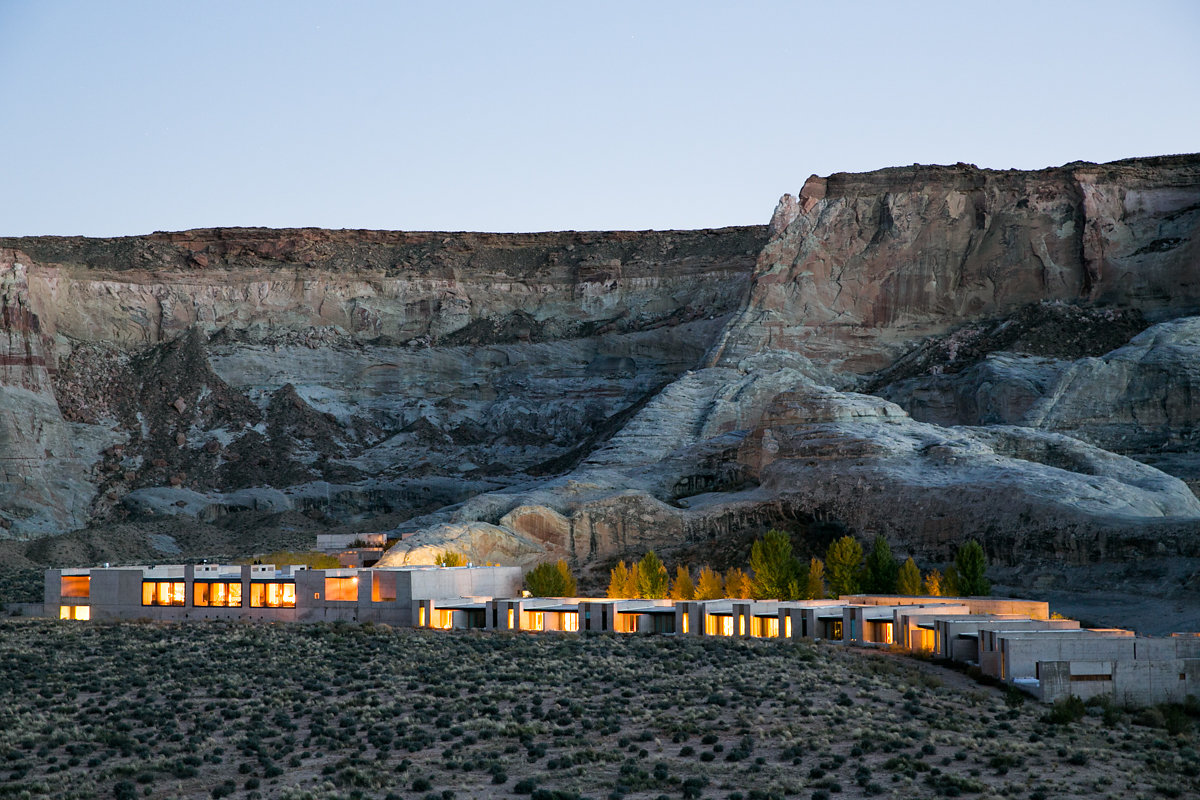 Visit Website
Food & Beverage
Guest Services
Housekeeping
Restaurant
Spa
0vacancies
About Amangiri
AMAN 
Meticulously designed to frame their natural settings, Aman destinations are renowned for space and privacy. Each welcomes guests as if to the home of a close friend, instilling a sense of peace and belonging amid some of the most diverse natural and historical landscapes.  It is an approach that has changed little since 1988 when the first retreat was built on Phuket's west coast. It was named Amanpuri, meaning 'place of peace', and Aman was born.  Today, embracing 33 resorts, hotels, and private residences in 21 countries, Aman continues to seek out transformative experiences and awe-inspiring locations around the world. 
Amangiri, Sanskrit for Peaceful Mountain, is cradled by the greatest concentration of national parks in the U.S.; a staggering landscape of canyons, mesas, mountains, gorges, rapids and desert. We provide opportunities for guests to explore the area by land, air or water. Hiking, horseback riding and via ferrata crossings are available for every level of ability. Guests can enjoy the glassy waters of Lake Powell through kayaking and an aerial view of the Utah Desert from the basket of a hot air balloon. The Spa at Amangiri integrates the healing traditions of the Navajo into the various spa treatments. Each treatment draws on the four elements; Earth, Air, Fire and Water. Our Food and Beverage team blends the traditional culinary culture of the Southwest with the modern dining experience. Guests at Amangiri enjoy dishes inspired by Native American Cuisine while taking in the sunrise or sunset from the floor to ceiling windows. Opened in July of 2020, Camp Sarika seems truly set apart from the rest of the world. Here, guests enjoy the true connection to nature. Surrounded by canyons and mesas, the wilderness encampment combines the simplicity and solitude of the desert with the thrill of exploration and adventure.
LOCATION - This role is based at our property Amangiri in Canyon Point, Utah (near Page, Arizona). Candidates must be interested in relocating to the very remote area of Northern Arizona/Southern Utah.  
CULTURE
At Aman we live by a strong set of values. We INVEST IN INDIVIDUALITY  by fostering an environment where each person can push boundaries, take risks and challenge norms. Aman encourages everyone to NURTURE THEIR PATHFINDER SPIRIT  by exploring opportunities, locations and transform new exciting ventures while ACTING LIKE OWNERS and taking pride in their work. We CELEBRATE COMMUNITIES ensuring that every member of our community is looked after and nurtured in a compassionate, respectful and a collaborative manner to create an uncomplicated sense of belonging. 
If this sounds like you and you share our values, then you may find that your natural home lies with Aman. Talk to us about aligning your passion with our opportunities.