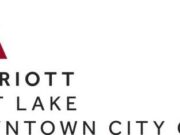 About Marriott City Creek downtown SLC
Our inviting hotel captures Salt Lake City's love for nature and the discerning traveler's desire for modern style.
Take some time to relax at Destinations Lounge, where high ceilings, cozy seating, and modern décor create an inviting space to connect with free Wi-Fi or over cocktails and craft beers. The Salt Stone restaurant offers breakfast and in-room dining. A state-of-the-art gym has separate rooms dedicated to cardio and weights with modern equipment. Prepare for your Salt Lake City adventure with a steaming cup of Starbucks® coffee and freshly made treats.
After a day exploring downtown SLC, relax in our comfortable guest rooms featuring amenities you'll love and inspiring views of the city or mountains. 
Jobs From Marriott City Creek downtown SLC