Application deadline date has been passed for this Job.
This job has been Expired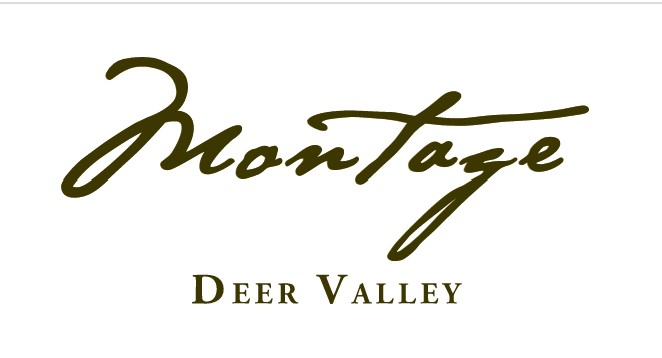 Job Overview
Live Your Passion.  Add Your Magic.
At Montage International, we are doing something different, something exciting and it takes passionate people to bring our vision to life. We have built a culture that leads with the important notion we live by every day; do what you love. If this resonates with you, we look forward to receiving your application.
Activities Guide
SUMMARY
The Activities Guide provides a consistently high degree of both friendliness and professionalism while creating both revenue generating and guest enhancement activities This position is responsible for performing daily tasks that align with the department's long term goals and objectives, uphold Montage Deer Valley's Vision, Mission, and Values; supports management and leadership, provides excellent customer service and telephone etiquette, and actively aspires to reach defined goals and objectives.
A summary of the duties include, although are not limited to: Ability to teach all guided activities especially mountain biking and hiking. Demonstrate expert knowledge of Deer Valley Ski Resort winter and summer; Park City mining and ski culture history; technical background of outdoor equipment; basic local knowledge of animals/landscapes of the Uinta and Wasatch mountains including overviews of Southern Utah.  Creating personalized guest interactions; ensuring accuracy of the ski rental process; overseeing arrival and departure of all guest equipment; maintaining proper record keeping; and ensuring that department cleanliness and organization standards are met. The Activities Guide will be responsible for both creation and guiding of activities summer and winter.  Must be willing to show expert teaching techniques for all guided adventures making the guests feel comfortable and successful at all times. This person will also assist guests to and from ski slopes, and offer insight on local mountain conditions, weather, ski trails, lift access points and dining options on property and around the mountain. This position must become familiar with all services and standards within the hotel.
Other:
Regular attendance in conformance with the standards, which may be established from time to time, is essential to the successful performance of this position.  Employees with irregular attendance will be subject to disciplinary action, up to and including termination of employment.
Due to the cyclical nature of the hospitality industry, employees may be required to work varying schedules to reflect the business needs of the hotel.  In addition, attendance at all scheduled training sessions and meetings is required.
Upon employment, all employees are required to fully comply with Montage rules and regulations for the safe and effective operation of the hotel's facilities.  Employees who violate hotel rules and regulations will be subject to disciplinary action, up to and including termination of employment.
SUPPORTIVE FUNCTIONS
In addition to performance of the essential functions, this position may be required to perform a combination of the following supportive functions, with the percentage of time performing each function to be solely determined by the manager based upon the particular requirements of the hotel:
A role model for creating personalized guest interaction using the guest name, with a smile and eye contact along with taking full ownership of all guest requests.
Must have up to date knowledge of all local events
Continued training of Compass Associates
Uphold the Montage standards
Ability to drive revenue through enriching outdoor programming
Ability to create great relationships with Concierge Team who assists in selling activities
SPECIFIC JOB KNOWLEDGE, SKILLS AND ABILITIES
The individual must possess the following knowledge, skills and abilities and be able to explain and demonstrate that he or she can perform the essential functions of the job, with or without reasonable accommodation, using some other combination of knowledge, skills, and abilities:
Must be able to creatively research new program offerings
Must have knowledge of local area
Must have expert knowledge, and not limited to, biking, hiking, snowshoeing, Nordic skiing, all trail systems, and any other activities approved by Manager of Resort Activities
Must be willing to show expert teaching techniques for all guided adventures making the guests feel comfortable and successful at all times
Must be organized
Must be able to speak and understand the primary language(s) used in the workplace.
Requires good verbal communication skills.
Must be able to obtain at a minimum Professional CPR and First Aid. (Wilderness First Responder may be required)
Must have clean driving record and submits to pre-employment requirements
PHYSICAL DEMANDS
Fitness level must be at a high level while being able to maintain a conversation during all activities
Work tasks are performed indoors and outdoors.  There is no effective protection from weather
Must be able to stand and exert well-paced mobility for up to 4 hours in length.
Must be able to lift up to 60 lbs. on a regular and continuing basis
Must be able to push and pull carts and equipment weighing up to 250 lbs. frequently
Must be able to bend, stoop, squat and stretch to fulfill all equipment handling tasks
Requires grasping, writing, standing, sitting, walking, repetitive motions, bending, climbing, listening and hearing ability and visual acuity
Talking and hearing occur continuously in the process of communicating with guests, supervisors and other employees
Vision occurs continuously with the most common visual functions being those of near and color vision and depth perception
Requires manual dexterity to use and operate all necessary equipment
Must be able to ride both road and mountain bikes at an advanced level
Must be able to hike for a minimum of two hours at elevation
Must be able to Nordic Ski at intermediate level both skate and classic
Must be able to snowshoe for up to two hours
Must be willing to work outside in all elements for up to 4 hours at a time
QUALIFICATION STANDARDS
Education                            
High school diploma or equivalent education preferred
Experience
2 years of outdoor experience with a strong passion for customer service in recreation within the hospitality industry.
Licenses or Certificates   
Willingness to obtain at a minimum Professional CPR and First Aid. (Wilderness First Responder may be required) and any ski certification required.
Grooming
All employees must maintain a neat, clean and well-groomed appearance per Montage standards
In the United States we are proud to be an EEO/AA employer M/F/D/V. We maintain a drug-free workplace and perform pre-employment substance abuse testing.