This job has been Expired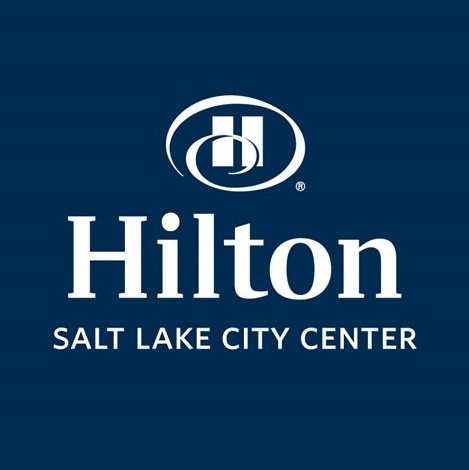 Hilton Salt Lake City Center
Job Overview
Have you ever wanted to be part of a team of an Award-Winning restaurant? Look no further and join our Culinary team at Spencer's for Steaks and Chops inside Hilton Salt Lake City Center! Not only is this a great opportunity in a fine-dining establishment, but you will also be working for Hilton Hotels, which means you will be eligible for Hilton's industry-leading benefits and Team Member Travel Program, where you can stay in Hilton hotels for as low as $35/night! The support from the Culinary team is outstanding so that you can be successful at your job. Great benefits make this a perfect fit!
FREE hot lunch every day
Enjoy frequent celebrations with the team including food and prizes
Public TRAX/Bus Transportation is a two-minute walk to the hotel
What will I be doing?
As a Cook, you would be responsible for preparing food items in accordance with recipes and established standards in the hotel's continuing effort to deliver outstanding service and financial profitability. Specifically, you would be responsible for performing the following tasks to the highest standards:
Prepare food items according to designated recipes and quality standards
Maintain cleanliness and comply with food sanitation standards at all times
Manage guest orders in a friendly, timely and efficient manner
Ensure knowledge of menu and all food products
Stock and maintain designated food station(s)
Visually inspect all food sent from the kitchen
Practice correct food handling and food storage procedures according to federal, state, local and company regulations
Prepare requisitions for supplies and food items, as needed
What are we looking for?
Since being founded in 1919, Hilton has been a leader in the hospitality industry. Today, Hilton remains a beacon of innovation, quality, and success. This continued leadership is the result of our Team Members staying true to our Vision, Mission, and Values. Specifically, we look for demonstration of these Values:
Hospitality – We're passionate about delivering exceptional guest experiences.
Integrity – We do the right thing, all the time.
Leadership – We're leaders in our industry and in our communities.
Teamwork – We're team players in everything we do.
Ownership – We're the owners of our actions and decisions.
Now – We operate with a sense of urgency and discipline
In addition, we look for the demonstration of the following key attributes:
Quality
Productivity
Dependability
Customer Focus
Adaptability
What will it be like to work for Hilton?
Hilton is the leading global hospitality company, spanning the lodging sector from luxurious full-service hotels and resorts to extended-stay suites and mid-priced hotels. For nearly a century, Hilton has offered business and leisure travelers the finest in accommodations, service, amenities and value. Hilton is dedicated to continuing its tradition of providing exceptional guest experiences across its global brands. Our vision "to fill the earth with the light and warmth of hospitality" unites us as a team to create remarkable hospitality experiences around the world every day. And, our amazing Team Members are at the heart of it all!
EOE/AA/Disabled/Veteran