Application deadline date has been passed for this Job.
This job has been Expired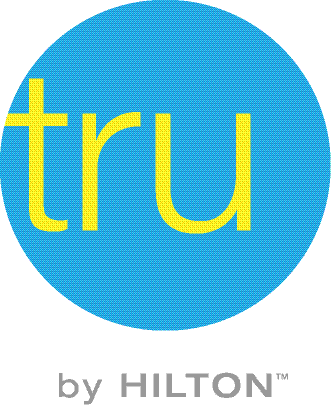 Tru by Hilton Clearfield Hill Air Force Base
Job Overview
If you love offering great customer service, then come join our front office team at the Tru by Hilton as a Guest Service Representative. We offer full-time hours (32-40 hours/week), 3pm-11pm shifts on varying days including weekends. Minimum of 6 months of related experience is required. We offer competitive pay and awesome benefits (see list below).
Hilton and the Woodbury Group care about your safety where you work. We comply with Hilton brand standards and have adopted a "clean stay" environment to ensure the safety of you and our guests.
Brief General Job Description: Responsible for ensuring 100% satisfaction from the moment a guest arrives at the hotel until they check out. Serve as the main point of contact for all guests requests/needs and then pursuing the issue to a resolution. The agent must exhibit courteous hospitality at all times and must be proactive in every area. Duties will include checking guests into and out of the hotel, revenue optimization, fulfilling their requests during their stay, answering telephone inquiries, making reservations, and other duties as assigned. Must have a pleasant attitude and excellent demeanor. Must work well under pressure. Schedule flexibility is necessary.
Essential Functions (Duties include but are not limited to):
Responds quickly to requests from guests, supervisors or management in a timely, friendly and efficient manner and follows up to ensure guest satisfaction
Possesses knowledge of reservation and billing systems, maintains and controls room inventory and availability and possesses knowledge of hotel products, rates, and special programs and emergency procedures
Handles departmental accounting of monies, receipts, guest accounts and other forms of credit; posts all charges; completes cashier's report, prepares deposit and counts cashier bank. Follows hotel's credit policies
Be knowledgeable in all hotel facilities and local area.
Revenue optimization through check in, check out and attentive coordination of hotel services for the guest.
Maintains supplies neat and organized to department standards
Log/Maintains security of equipment, keys Lost and Found Items, and supplies issued each day
Provides a professional image at all times through appearance and dress
Follows and enforces company policies and procedures
Other duties as assigned by supervisor or management
Requirements:
Able to work independently, ability to prioritize and ability to multi-task
Ability to type 30 – 35 wpm
Requires standing/walking/bending throughout shift and able to lift, carry and push up to 75 lbs
Great customer service skills, verbal, and written skills
Able to demonstrate problem solving skills and ability to project a positive attitude over the telephone.
Able to work all shifts and flexible schedules including weekends and holidays
Valid driver's license
Work experience requirements: • Previous Customer Service experience
Benefits
Medical + HSA or FSA
Dental
Vision
401K Employer Match
Paid Time Off starting on first day
Free Life and AD&D Insurances
Opportunities for growth and advancement within the Woodbury Group of hotels
Retention and Referral Bonuses (after 30 days)
Awesome Hilton worldwide travel discounts
Note: This hotel is managed by the Woodbury Corporation, a family business founded in 1919.  We have developed a remarkable legacy of "integrity over income." As one of the oldest and most-respected real estate and hotel management companies in the intermountain west, join us and be part of our continued growth. Check us out at www.woodburycorp.com.