Application deadline date has been passed for this Job.
This job has been Expired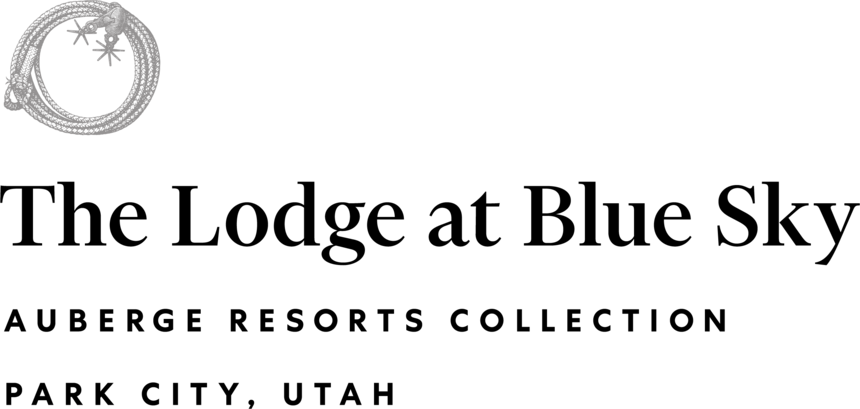 Auberge The Lodge at Blue Sky
Job Overview
Join our team as a Spa Attendant for The Lodge at Blue Sky, serving the needs of the business, our guests, and our colleagues by
Front Desk Spa Attendant is responsible for scheduling and promoting spa services on the phone and in person. Front Desk Spa Attendant provides information about our menu and spa facility to enhance the guests experience and promote The Edge Spa.Front Desk Spa Attendant supports all aspects of retail and compiles statistical information as needed and requested. Front Desk Spa Attendant performs a variety of duties including stocking a bar, helping with folding linens and other cleaning duties and opening and closing the spa. Front Desk Spa Attendant provides effective and efficient guest service by maintaining  all critical guest  areas of The Edge Spa. Front Desk Spa Attendant is an integral team member in the operation of The Edge Spa at The Lodge at Blue Sky.
Core Responsibilities
Please note that this is not an exhaustive list of everything that needs to be done!  Within the Auberge family, our people always find new ways to look after the business, their guests, and their team-mates.   Within this, the key responsibilities for this position are:
Ensure smooth flow of spa operations by reviewing daily treatment schedule and preparing/maintaining guest areas.
Follow spa procedures for opening and closing.
Greet and warmly welcome our guests as soon as they arrive and help with checking in and out.
Answer phones, make recommendations and arrangements on spa treatments, and schedule appointments.
Create and manage appointments on a digital appointment scheduling system.
Promote and represent The Edge Spa in a professional and enthusiastic manner.
Create an excellent experience for all guests through a friendly, professional and helpful attitude.
Help maintain professionalism and cleanliness of spa.
Sell and promote memberships, spa packages, enhancements and wellness activities.
Approach all encounters with spa guests, members and fellow employees in a gracious, attentive, courteous, and service-oriented manner.
Launder and restock spa bar including teas, water dispensers, elixirs, fruit garnish and  retail products, backbar product bottles, tissues, etc. in all areas of spa throughout the day.
Occasionally assist in the change-over of treatment rooms.
Assist guests as requested with spa information, locker keys, towels, robes, sandals, amenities, and refreshments.
Assist with the training of new Front Desk Spa Attendants as needed and directed.
Skills and Abilities
Experience at a luxury hospitality property
Superior professional appearance and manner, good character to work on a fast-paced team
Experience at a luxury hospitality property
Great communication skills
Confidence and ability to perform under pressure 
Required Qualifications
Ability to clearly and pleasantly communicate in English, both orally and in writing, using correct spelling and grammar, with guests, co-workers and management to their understanding, both in person and by telephone.
​​​​​​​Ability to provide legible written communication
Ability to multitask.
Ability to compute basic mathematical calculations.
Ability to input and access data in a computer.
Ability to maintain discretion and confidentiality of all guest and hotel information.
Ability to be well organized, maintain concentration, think clearly and follow up.
Ability to focus attention on details.
What Else?
At Auberge, we are passionate about our mission to be the best-loved operator of one-of-a-kind luxury properties and experiences.  We are storytellers and story-makers, delivering simple pleasures, and creating unforgettable memories.  Born in Napa and inspired by the most relaxing places in the world, we prize simplicity, comfort, and beauty.  Whatever role we play in Auberge, and wherever we work, we all live by the view that our core purpose is to enrich people's lives.  If you feel that our approach is aligned with your own passions and beliefs, then please talk to us about becoming part of our family.
The Lodge at Blue Sky is an Equal Opportunity Employer, M/F/D/V. The Lodge at Blue Sky provides equal employment opportunities (EEO) to all team members and applicants for employment without regard to race, color, religion, sex, national origin, age, disability, or genetics. In addition to federal law requirements, The Lodge at Blue Sky complies with applicable state and local laws governing nondiscrimination in employment in every location in which the company has facilities. This policy applies to all terms and conditions of employment, including recruiting, hiring, placement, promotion, termination, layoff, recall, transfer, leaves of absence, compensation, and training.